DISSOLVE STOCK VIDEO
copywriting & screenwriting
I started working with Dissolve as a creative consultant in Fall 2015, collaborating with their in-house marketing & creative teams to build brand affinity and market their collections of stock footage & photography.
These are just some of the print pieces and videos I wrote during that time.
"A world full of casual hangouts, healthy lifestyles, and lazy Sundays spent lounging in conspicuously clean homes. Neighbours quick to smile. Families full of acceptance. Workplaces rich with social equality.

This isn't the world as we know it. But as any ethnically diverse group of friends on a carefree cross-country trip in a stock photo knows: first you map your trip, then you hit the road. Picture a perfect world and someday we'll get there."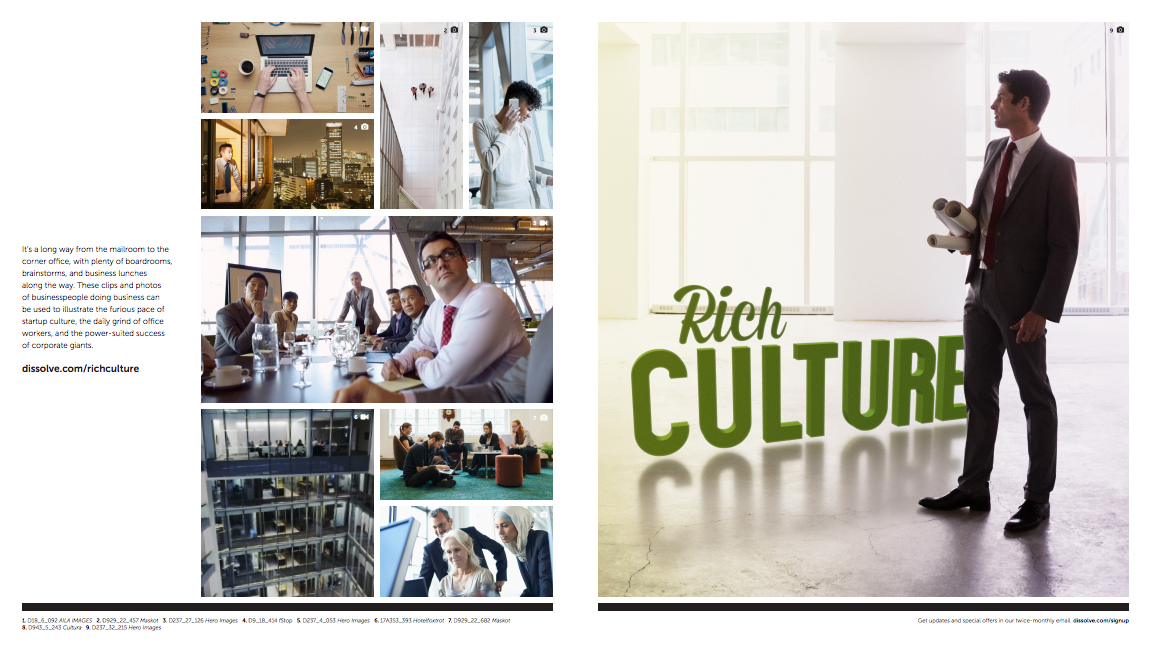 Anders J. Svensson currently resides in Calgary, Alberta, Canada, and is available for hire as a freelance copywriter or creative consultant by clients worldwide.
His writing services include ads & campaigns, biographies, creative consulting, direct mail, ebooks, editing, game design, naming & taglines, pitch decks, scriptwriting, social media, and website content.
Feel free to contact Anders to discuss your project.