VEER: STOCK PHOTOS & FONTS
copywriting & scripts
I worked in-house at Veer's head office in Calgary from June 2006, until it closed in January 2012. During those years, I indulged every creative whim while collaborating with the rest of the creative team on award-winning marketing pieces that promoted the company's collections of stock photos and fonts.
Visual Elements Catalogs
Veer's Visual Elements catalogs were mailed out to customers quarterly in obscene quantities. The first third of each book was a concept section demonstrating the interplay of stock photos and typefaces. Pages from two of my favourite concept sections are shown below.
Creativity Never Sleeps
Helvetica Film Premiere
When Veer co-produced Gary Hustwit's 2007 documentary Helvetica, I had the opportunity to work on some of the film's promotional materials. Those included a two-sided notebook inspired by a film quote and the ad for the film's world premiere at SXSW.
Trade Show Booth
With a tightened marketing budget, and a year's worth of creative conferences to attend, we were asked to devise a trade show booth that would be affordable to build and ship. We struck on the idea of a booth made entirely of cardboard boxes, labelled on the outside with the kinds of fonts, illustrations, and stock photos they held. The total cost per booth was under $500, each set of boxes was shipped flat, and they were either recycled or gifted to attendees on the final day of each event.
The Very Secret Order of Creatives Understanding
The centrepiece of The Very Secret Order of Creatives Understanding campaign was a member handbook containing the society's philosophy, rules, and rites of passage. There were also seven difficult riddles that could be solved and redeemed for discounts.
22 Tall Type Tales
My favourite project for Veer, 22 Tall Type Tales is a book of curious, rhyming stories set in the typefaces that inspired them. I wrote each rhyme in the tall format and font, revising and experimenting with the size and content of each line.
Clockbusters
Clockbusters is a game that Dan Parry and I created for Veer, to showcase royalty-free stock photos. With 3 photo clues and 60 seconds on the clock, the challenge is to name each movie before time runs out. Shortly after launch, over 2 million people had played the game and its sequel.
Summer School
Of the many print pieces I worked on during 6 years writing for Veer, this is one of my favourites to share. It was quick and fun, and the writing runs the gamut from lovely to weird. Featuring great stock photos, surf etiquette, and bears.
Type Trilogy
I wrote this trilogy of short animated films to make the art & science of typefaces more accessible. The style of the films was inspired by retro science films, like Frank Capra's Our Mr. Sun (1956).
The Missing Piece
The Missing Piece was a pulp fiction themed jigsaw puzzle that could be assembled to reveal the discount code "caseclosed".
Type Samples
Nothing sells fonts like showing them in use. The goal when writing them was to use as many of the most interesting characters as possible.
Veer Ideas
I belonged to a small team dedicated to managing the Ideas section of Veer.com, and during my 6 years with the company I wrote hundreds of posts on Veer's high-traffic design blog The Skinny.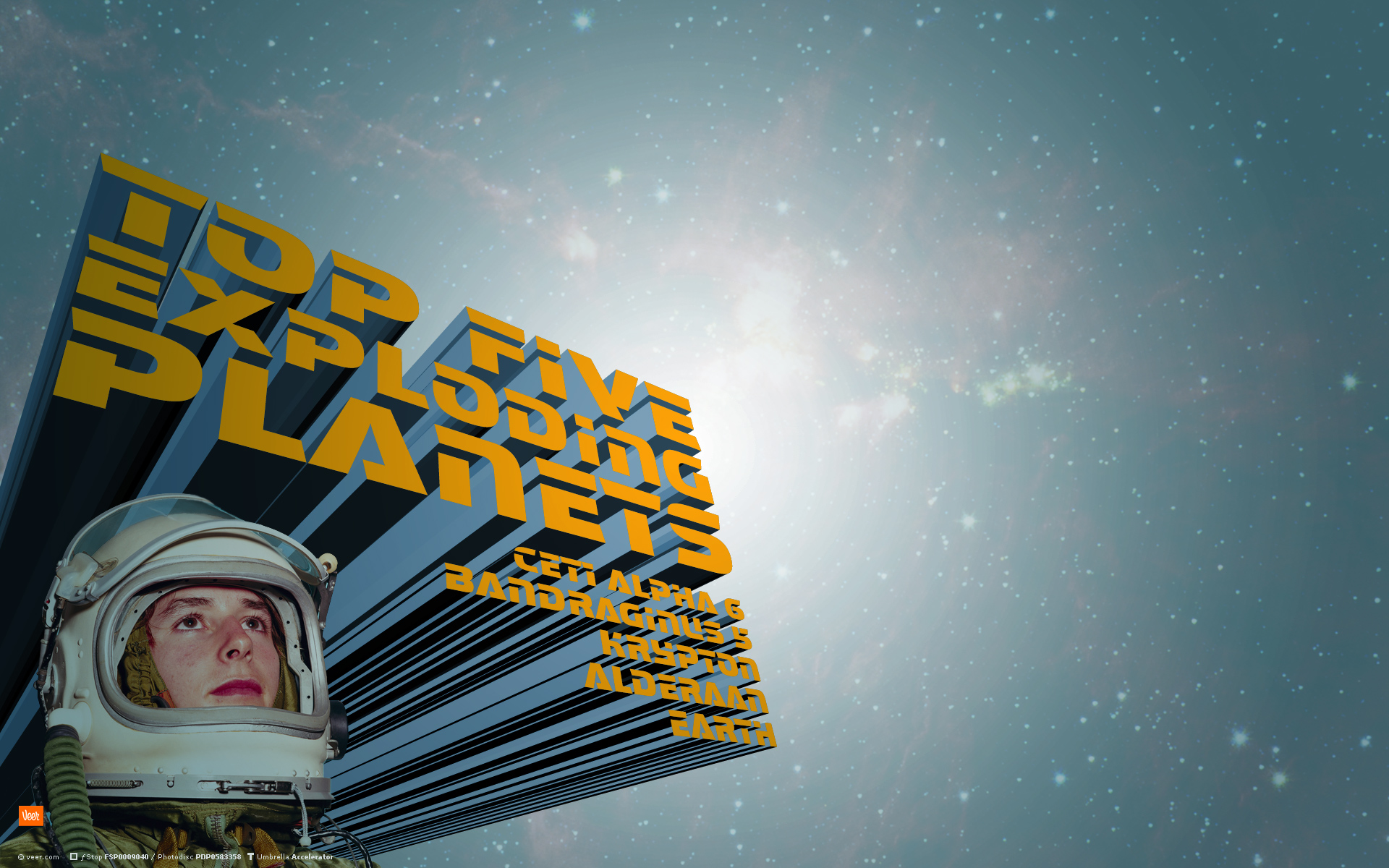 Credits
Copywriting: Anders J. Svensson
Design: Christina Sweetman (Creativity Never Sleeps, 22 Tall Type Tales, The Very Secret Order book), Drew Ng (The Very Secret Order crest, Type Trilogy, Veer Booth), Anna Coe (Helvetica Film Premiere), Dan Parry (Type Trilogy, Veer Ideas), Donna Holesworth (The Missing Piece), Justin Lafontaine (Solid Gold, Summer School).
Anders J. Svensson currently resides in Calgary, Alberta, Canada, and is available for hire as a freelance copywriter or creative consultant by clients worldwide.
His writing services include ads & campaigns, biographies, creative consulting, direct mail, ebooks, editing, game design, naming & taglines, pitch decks, scriptwriting, social media, and website content.
Feel free to contact Anders to discuss your project.